Connor Murphy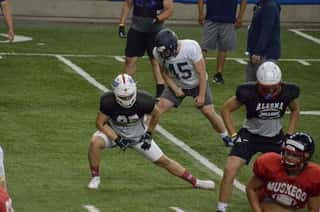 Instagram @ _c.murphy_.64  
Twitter @ConnorM42407009
TikTok @c.murphy_  
Get to know Connor
Connor is a collegiate football player at McKendree University in southern Illinois. Connor is originally from Lombard Illinois and played at Glenbard South High School as a four-year varsity starter while climbing to the top five ranked players in Illinois high school football. Now he is on a full ride scholarship in college and majoring in Communications with a minor in Spanish. When Connor is not on the field or in the classroom, he is helping youth athletes improve their skills to gain opportunities to further their education through sports.  


My favorite Extract product is orange delight juice blend. I love the balance or sweet and bitter of the drink.  

Health and fitness are very important to due to my athletics and my career. I also believe that living a healthy lifestyle and having healthy habits will benefit other parts of your life that could be struggling.  

For a mid-workout drink I am a juice person. For a post workout recovery or just day to day life I prefer smoothies.  

I've been speaking Spanish for three years now. I love to go fishing and camping, or anything outdoors.  

My favorite thing to do in Wheaton is to walk around downtown with my friends and find new places to eat.  

On my playlist now is a lot of songs in Spanish such as La Nota by Manuel Turizo and Bailando by Enrique Iglesias and then country music such as Forever After All By Luke Combs and Something In The Orange by Zack Bryan.